HOW WE MET
It was the perfect summer night and just so happened to be the one year anniversary of the popular River North Bar, El Hefe. Charles was a "regular" at this particular bar and was looking forward to a night out with friends. As the night raged on, Charles laid eyes on a beautiful lady. Determined to say hello, Charles kept a close watch for just the right opportunity to introduce himself to his crush.

At last, Charles spotted his opportunity when he saw his crush (Megan) and her friends approach the bar. Like a true gentleman, he went right up to her and said, "you are the most beautiful lady in the room". Flattered, and slightly embarrassed, Megan welcomed the compliment but eventually turned him away since it was ladies night. The night went on at El Hefe and each went their separate ways thinking that they would never meet again.
Fate had a different plan in store when days later, Megan stumbled upon an album of photos from the anniversary party posted on Facebook. There were photos of her and her friends and to her surprise, a photo of the exact moment Charles approached her at the bar. It was the most perfect candid photo that caused her to freeze and question if she had passed up something (or someone) great.
Luckily, there were several more photos of this mystery man and he was "tagged"in just one picture(thank you Sunny Jha). Figuring she had nothing to lose, Megan clicked "Add Friend". Days passed by and the friend request went unanswered...just when she thought that Charles Butler would forever remain a mystery, a message popped up in her inbox from Charles.
After countless messages, texts and phone calls- the two decided to go out on an official date and have been inseparable ever since.


The Wedding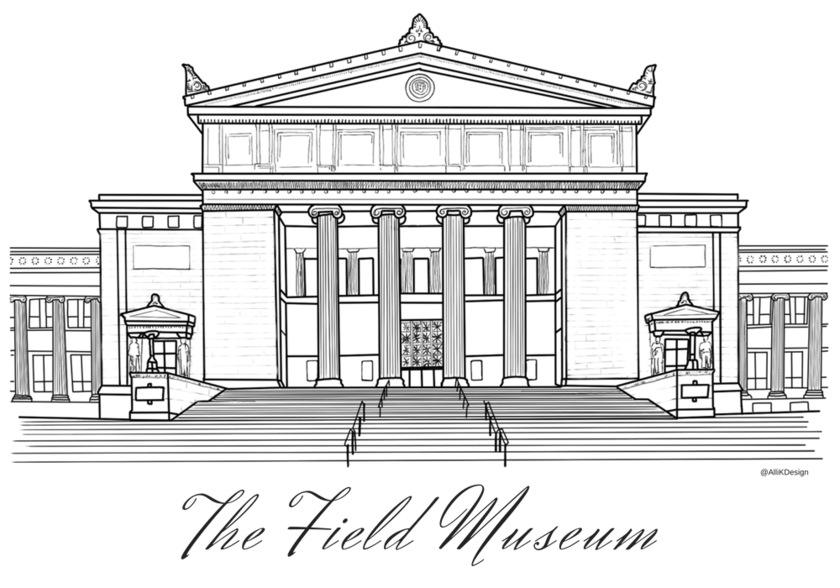 Saturday, September 29, 2018
6:00 PM
Attire: Black Tie
Ceremony and Reception
The Field Museum
1400 S Lake Shore Dr, Chicago, IL 60605, USA
Wedding Party
Kathleen Magnus - Maid of Honor
Stacey Caron - Bridesmaid
Eileen Caron - Bridesmaid
Megan Currier - Bridesmaid
Elizabeth Racioppi - Bridesmaid
Anabella Rojas - Bridesmaid
Samantha Thomas - Bridesmaid
Junior Bridesmaid and Niece of the Groom
Brendan Butler - Best Man
Brandon Forsyth - Groomsman
Adam Goldberg - Groomsman
Michael O'Toole - Groomsman
Donato Perretta - Groomsman